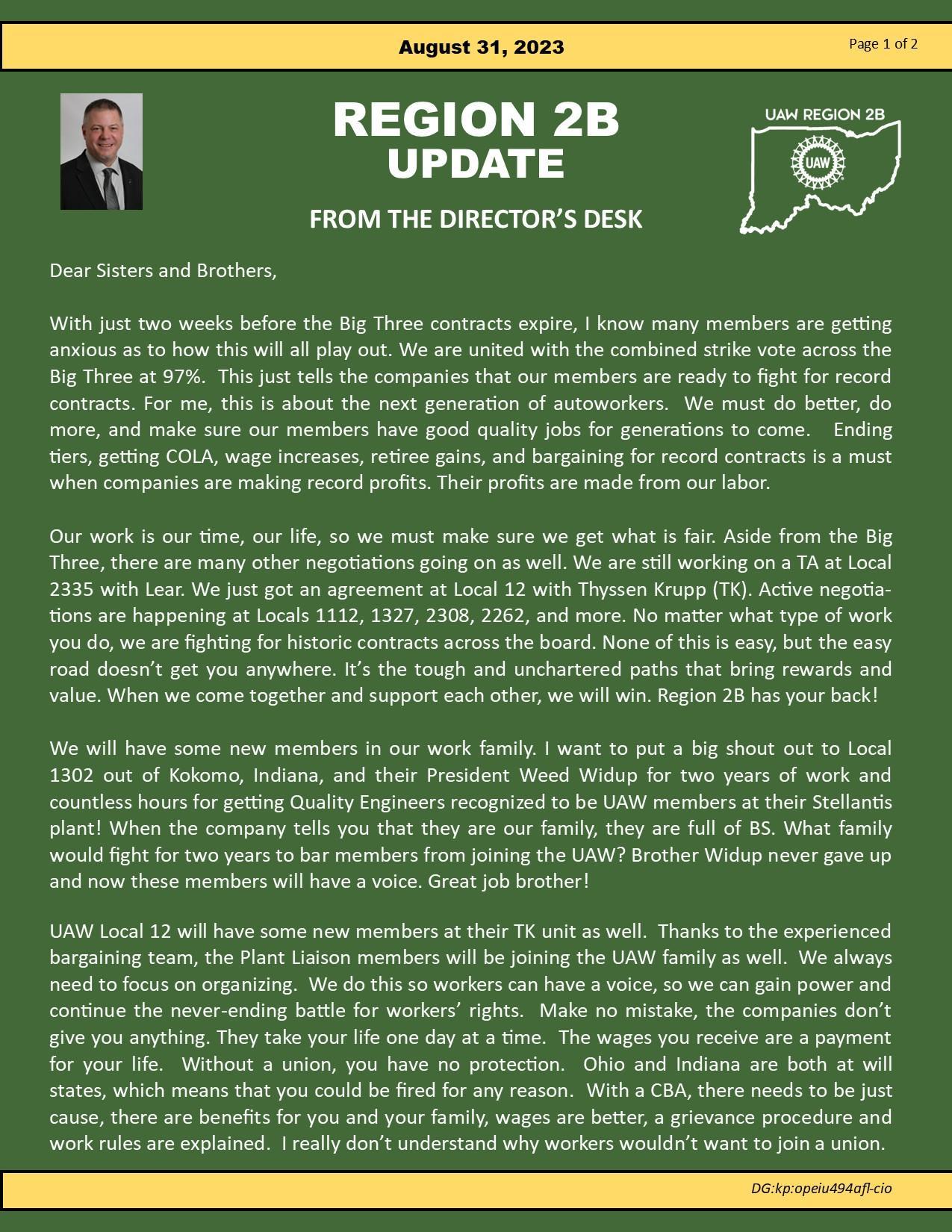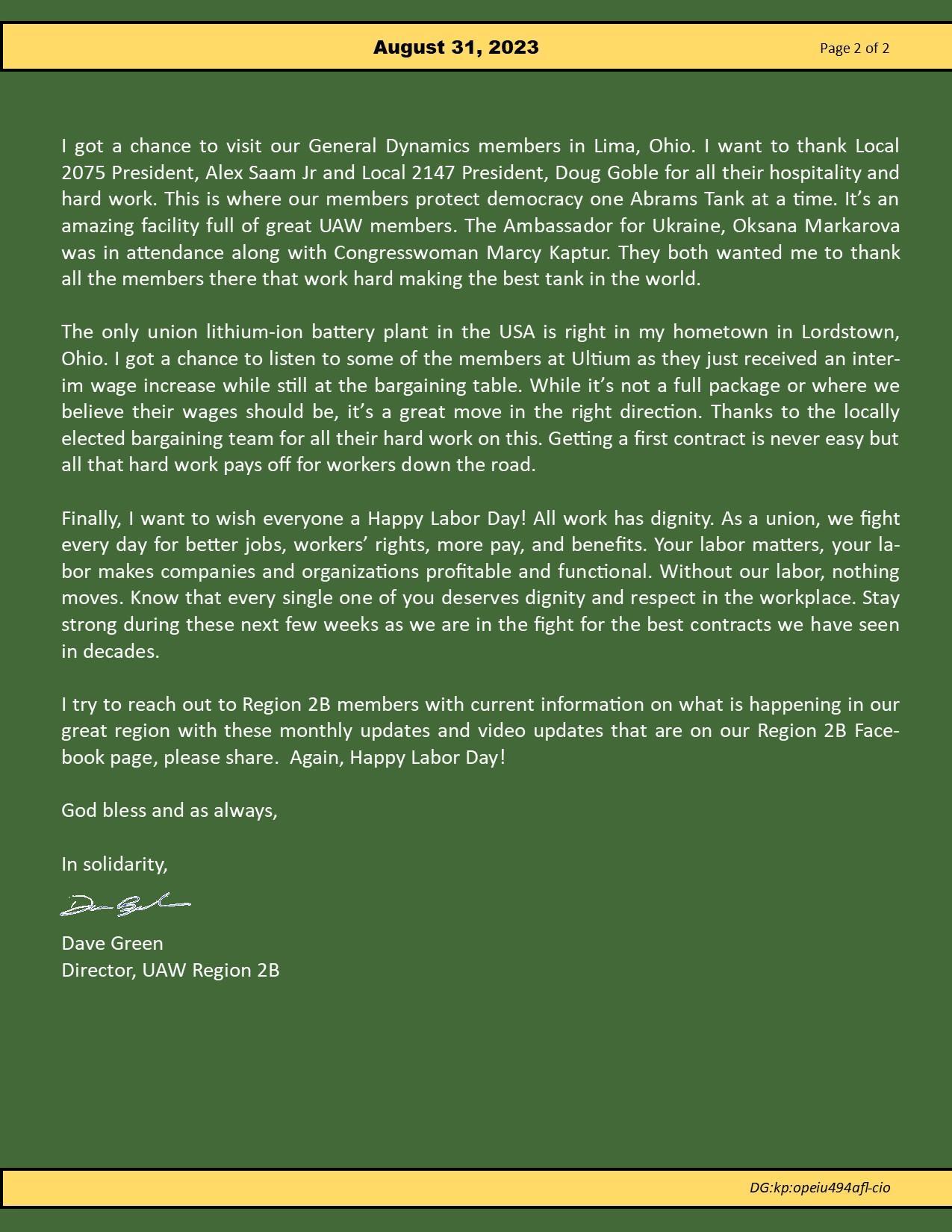 UAW LOCAL 1050
MONTHLY MEMBERSHIP MEETING
Sunday September 17th
MEETING STARTS AT 10:30AM
<![if !supportLists]> Ø <![endif]> Elected Stewards and Officers are required to attend per the By-Laws.
<![if !supportLists]> Ø <![endif]> Please bring a co-worker.
<![if !supportLists]> Ø <![endif]>Executive Board recommendations will be presented for membership approval.
<![if !supportLists]> Ø <![endif]> Steward Training starts at 9:30AM
In solidarity,
______________________
James "Gappy" Burney
President, Local 1050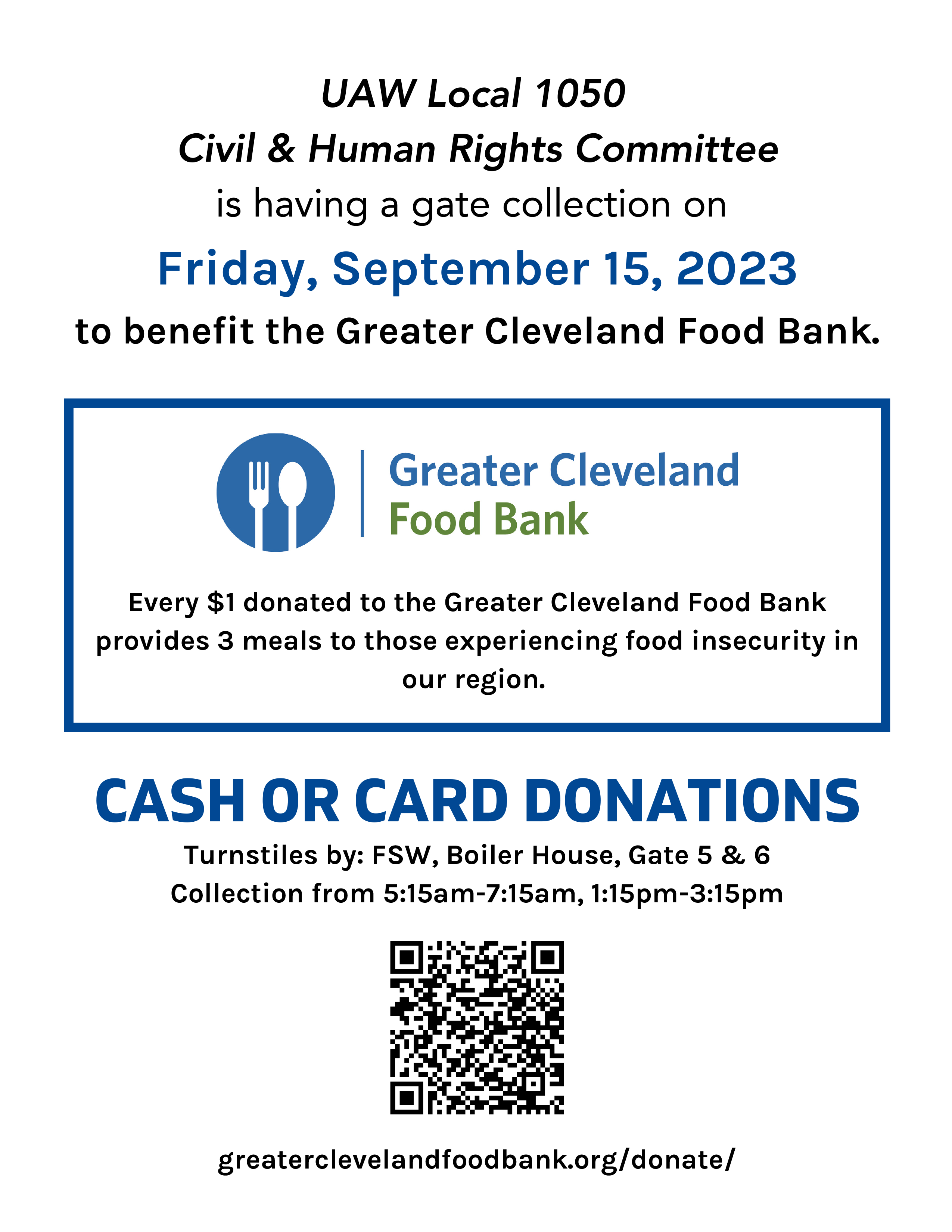 Monthly Membership Meetings Start Back September 17, 2023. Bring a Member with you. Contract expires Febuary 24, 2024. BE PREPARED
8/15/23
Brothers and Sisters,
We hope you all enjoyed the meal for our celebration of UAW Local 1050's 75th yr. Everyone seemed to be happy with it. If you were unable to attend it, you can still collect your commemorative cup and decal at our Union hall. Our secretary is there on Monday's and Thursday's from 8am to 4 pm. You must show your work badge or photo id to collect the items.
Within the coming weeks you will be seeing surveys coming out so we can get all of your input on what are the important issues for the upcoming contract negotiations. We encourage everyone to save up a little and not make any big purchases. We hope to get a fair and equatable contract for everyone. But we also need to be prepared to do whatever it takes to achieve this.
Since May we have brought on 35 new hires and there are still more coming. Please watch out for our new members and help keep them safe as they learn their new positions. More members is always a good thing.
We will start up our regular mothly membership meetings in September. We encourage members to attend to hear any updates we may have and to ask any questions you may have.
In Solidarity
,
James "Gappy" Burney
UAW Local 1050 President