See Pictures from the October 2020 Blood Drive

Slight Delay in Negotiations (see details)

CONTRACT VOTE RESULTS (CLICK TO SEE RESULTS)

The Company's changed Laid Off People signing bonus perticulars with the State Unemployment Bureau

2020 UAW Northeast Ohio CAP Council Endorsed Candidates

Ratification Update: Times, Number of People, Retirees

GATE COLLECTION: September 23rd Supporting the fight againt Human Trafficking

Contract Ratification Vote September 24, 2020 (click to see details)

Howmet's Last , Best, Final contract offer: THIS OFFER IS NOT ENDORSED BY THE EXECUTIVE BOARD

Podcast 9/11/2020 Negotiation Update

IMPORTANT INFORMATION ABOUT DUES & CONTRACT RATIFICATION VOTE IF YOU 'RE ON LAYOFF
Contract Update:
Negotiations are still ongoing with nothing to bring back to the Membership yet. There is a contract extension until 11:59pm September 14, 2020.

Get Out To Vote: Need information on voting (click here) see info on abseentee & early voting & important dates

Census Dates 2020 Is Coming to an End: See the dates and make sure you and your family is covered

Save the Date:
October Blood Drive (see info and special details)

Health and Safety Report (Covid, CDC, Board of Health and more)

See the new President"s Report in the Officers Drop Down Menu

Contract Negotiations Will Resume on August 24, 2020

The Contract Extention has been extended to 11:59 pm August 31, 2020. No futher information at this time!

Update to SUBPAY Process

Update to SUBPAY Application

Look for the New Voter Registration page under the resource tag

See the Richard T. Gosser Scholarship Special Notice

Richard T. Gosser Scholarship Application See Guidelines Here (Must Be Returned By October 15, 2020)

http://www.ohiounitycoalition.org See Civil/Human Rights Chairman Karon Waites Jr. at UAW Local 1005 Rally/Protest and Faith Rally in Toledo, OH

There will be no Membership, Executive Board, or Retiree Meetings until further notice per the Govenor of Ohio Mandate of no more than 10 people together at one time. When the mandate is lifted we will resume meetings.

As per Howmet Management-Cleveland Operations-Specific Guidelines RE: COVID-19 May 13, 2020 REVISED

Please see the attached document which is ready for distribution to any and all affected employees related to the COVID-19 matter whom shall be applying for unemployment. A mass layoff number has been produced by the state of Ohio as you will see in the attached document. This document should be utilized by persons that have been (or will be) placed on layoff status and/or persons whom have met certain conditions as outlined in the COVID-19 guidelines document. Also the employee ID# is
250317820
.
(clickhere for document)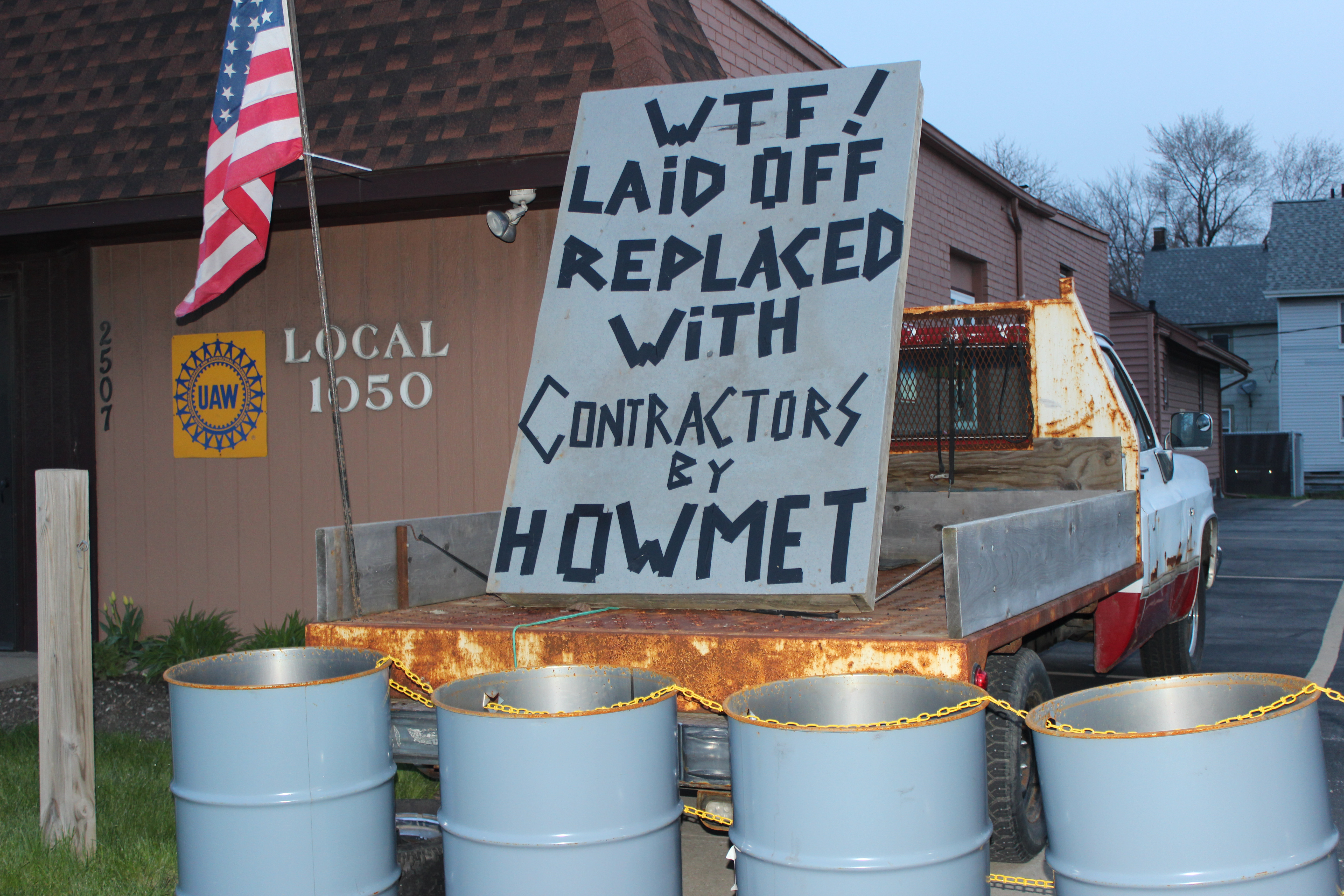 Voter Registration and Informational Update Form
2020 Contract Company Proposal Given to Union 3/11/20 (AGAIN NOT ENDORSED BY THE BARGAINING COMMITTEE OR EXECUTIVE BOARD)
Contract Vote Pictures Plus Some Interesting Facts
Contract Vote and Talks Update
Contract Vote: FAILED FOR A CONTRACT
2020 Contract Company Proposed (The Company's "Last, Best, & Final")
NOT ENDORSED BY THE BARGANING COMMITTEE or EXECUTIVE BOARD (UNANIMOUSLY UNENDORSED)
STRIKE AUTHORIZATION RESULTS: 97% APPROVAL

2020 Shoe Mobile Schedule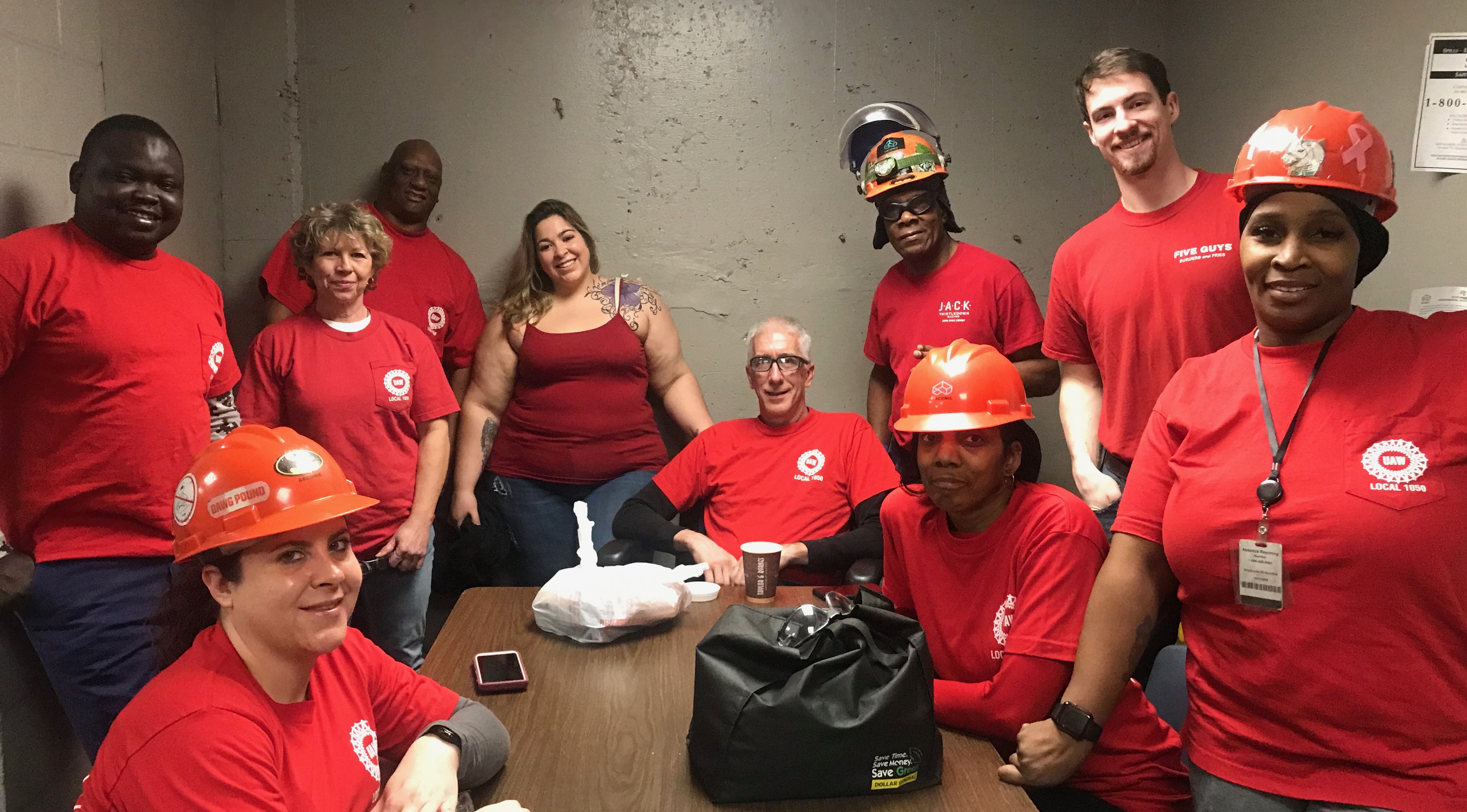 120 Final 2nd shift ROCKING RED SHIRT WEDNESDAY
See the National Labor Relations Board settlement between the Union and Company

Free Test at UH:

Cardiac CT scan for coronary Artery Calcium Scoring Test

(must read)

don't miss the opportunity

Consumer Affairs Report - Compliant Drivers License Identification Cards

2020 Safety Shoe Truck Visits (see schedule)
Stop the ROBOCALL Madness (see what to do here)
Ohio Chamber of Commerce salutes the UAW Local 1050 for their service to the community (see story here)
Skilled Trades Report (checkout what's new here)

Show Pride For Your UAW Local 1050 with T-Shirts and Hoodies (see prices here)
Citizenship/Legislative Report "Three Cheers for Organized Labor!" (read report here)
Richard T. Gosser Scholarship -deadline October 15th
New 2020 Safety Boot Schedule
Thinking of retiring soon? Check out the retiree factors!

Group Universal Life Insurance Options (see info here)

Learn how to read your V.I.N Number and Where your car was manufactured (see it here)
Buy Union Made/American Made Products (see the resources for products here)

Tentative Agreements Highlights

(see highlights here)