Making a Difference for UAW Local 1050
Women's Committee Members
Win a $10,000 Grant from the Arconic Foundation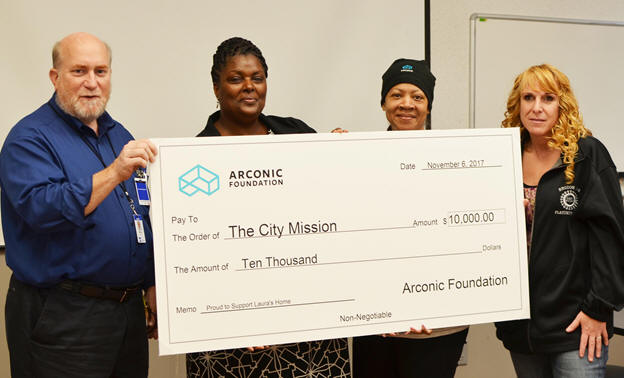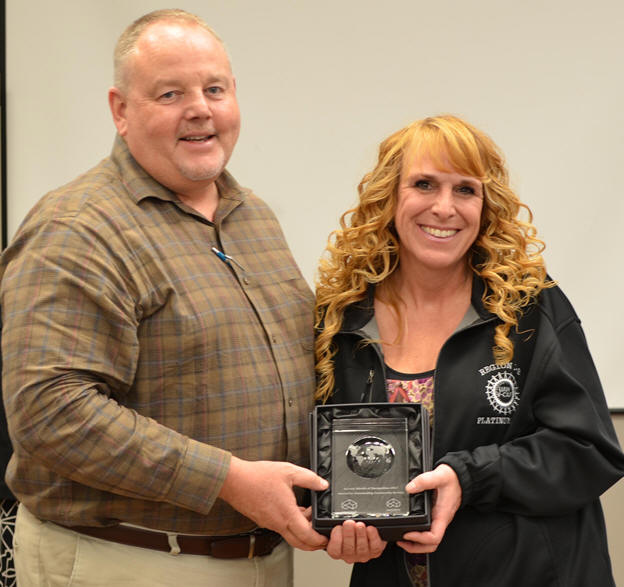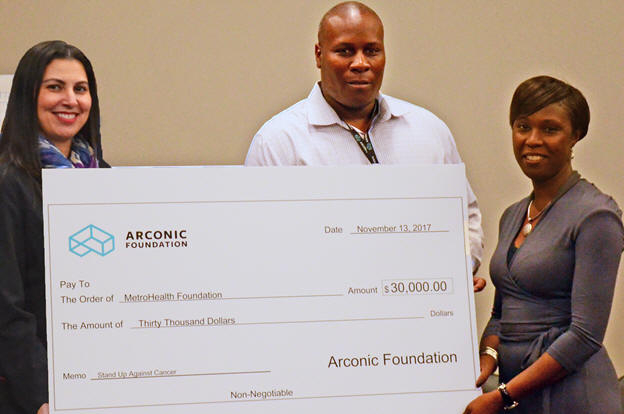 <![if !vml]>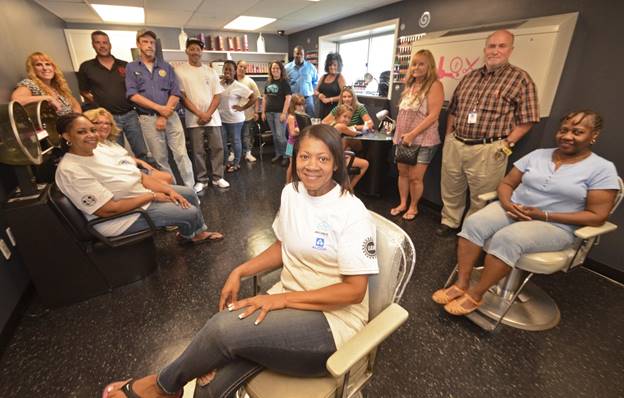 <![endif]>
Bridgette Payne (center), (L-R) Monique Rucker, Pam Heddleson, Karen Becker, Mark Mohn, John Thomma, Darryl Pettit, Brittany Reese,
Cassandra DeJesus, Britany Brodka, Brian Jackson, Lynn Graham, Laura Burant, Sandy Donasee, Michael Perry, Sandy Bulls
After nearly 600 hours and 8 months, the UAW Local 1050 Women's Committee, along with other volunteers, celebrated the opening of a renovated hair salon at Laura's Home, a women and children's transitional housing shelter serving 100 women and families in Cleveland. A group of 27 UAW Local 1050 volunteers and 14 community salon owners and businesses collaborated to modernize the salon's look and feel by replacing all the salon's fixtures from ceiling to floor. Now Laura's Home residents can schedule a hair styling, shampoo and manicure in a truly cheerful, modern setting.
Karen Becker, UAW Local 1050 Women's Committee chair, reports that area salon owners have committed to providing services on select days and the UAW Local 1050 Women's Committee will supplement styling on other days. "We have set up a long term sustainable solution for Laura's Home residents," said Karen. "We are here for the residents so they can look their best when they get ready for job interviews, meetings with apartment landlords, and other activities that we take for granted."
We also have been entered into the "Arconic Foundation's Month of Recognition Competition" in hopes of winning a donation of $10,000.00 that will be used for additional improvements at the shelter.
Karen Becker,
UAW Local 1050
Women's Committee Chair