May is Asian Pacific Islanders Month
Rev. Eugene Cho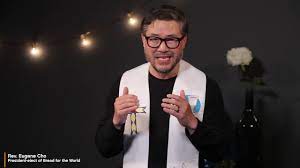 Rev. Eugene Cho is President & CEO of Bread for the World. His passions involve leadership, justice, the intersection of faith & public life & the pursuit of Godís Kingdom here on this earth. He travels throughout the world to encourage churches, non-profits, pastors, leaders, missionaries & justice workers.
Eugene founded & for 18 years served as senior pastor of Quest Church, an urban, multicultural & multi-generational church in Seattle, WA. Eugene is also the founder & visionary of One Dayís Wages (ODW)- a grassroots movement of people, stories & actions to alleviate extreme global poverty. The vision of ODW is to create a collaborative movement that promotes awareness, invites simple giving (one dayís wages) & supports sustainable relief through partnerships, especially with small organizations in developing regions.
Philip Vera Cruz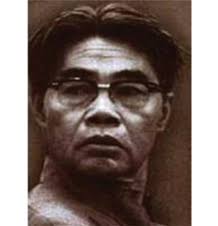 Born in Ilocos Sur, the Philippines, Mr. Cruz came to the United States in 1926 & for the next 30 years worked at menial jobs on farms & in canneries & restaurants in Minnesota & Washington State. For a year, he attended Gonzaga University in Spokane, WA.
In the 1940s, Philip Vera Cruz, a Filipino American, picked grapes, lettuce, & asparagus in Delano, Central Valley, CA. Like many other farmworkers, Philip worked 9-10 hours a day in 110-degree heat. They lived in labor camps with outdoor toilets, showers & kitchens. They had no access to healthcare, benefits & had no rights on the job.
In the 1950s, he moved to California & helped bring together small groups of Filipino farm workers. That led to the formation in the 1960s of the Agricultural Workers Organizing Committee, composed mainly of Filipinos, which engaged in a series of strikes in the California towns of Coachella & Delano. Merger Under Chavez.
In 1965, Philip & others led the Delano Grape Strike. That was the origin of the grape strike with a demand of 10 cents/ hour increase pay. The strike captured the spirit & imagination of people everywhere. The campaign to boycott non-union grapes attracted national & international support. This led to the birth of United Farm Workers Union (UFW).
With the success of these strikes, the Filipino faction in 1965 joined with agricultural workers of other ethnic groups, largely Mexican, to form the UFW, under the direction of Cesar Chavez. The union soon began a decade of strikes & other labor actions in its efforts to gain recognition & better salaries & working conditions.
In 1975, he was the UFW officer in charge of Agbayani Village, a retirement home for farmworkers who worked all their lives with no savings. The homes were built by volunteers from around the world.
Mr. Cruz resigned his post as the second vice president of the union in 1977 because of differences with Mr. Chavez. Chief among them was Mr. Vera Cruzís belief that Mr. Chavez had become an apologist for Ferdinand Marcos, then President of the Philippines.
In 1988, long after his retirement, Mr. Cruz visited Manila, where President Corazon Aquino gave him an award for his long service to Filipinos in the United States.